Synergy Entertainment Inc. Making a Business Alliance
with You First
~ The two companies seek to mediate deals between basketball players
all over the world and the B. League,
as well as supporting Japanese players to break into the NBA ~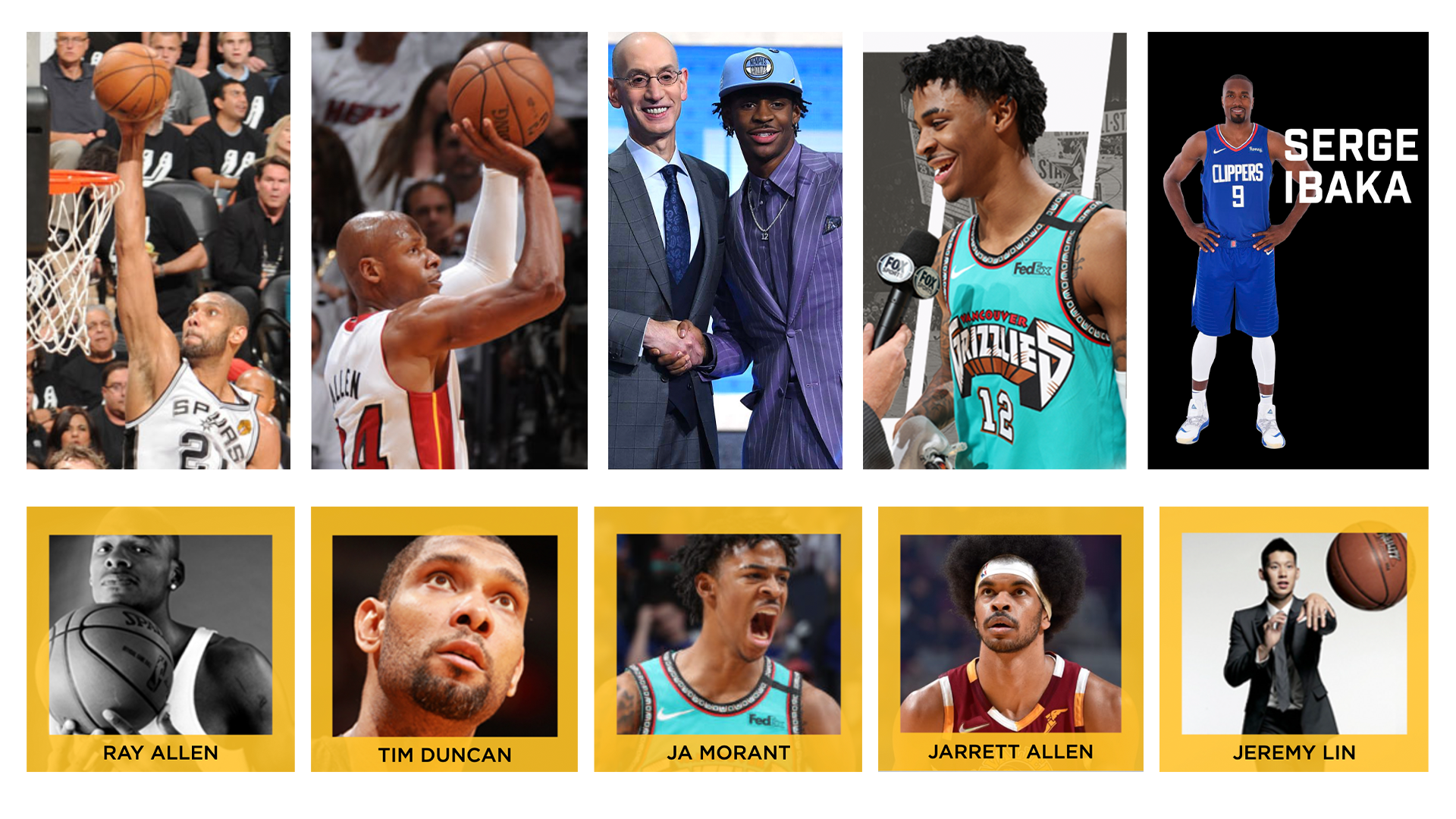 Synergy Entertainment Inc., a company who mediates agreements between players and teams as an agent of professional players and coaches in the basketball industry (head office: Tsukuba City, Ibaraki Prefecture, Japan; President: Kenjiro Iwano), has agreed to acquire the exclusive right of representation in relation to the players under the agent agreement with You First (led by Guillermo Bermejo in Spain), which operates as Tandem Sports + Entertainment (President: Jim Tanner) in the USA since 2020.
You First is amongst the world's leading agencies and represents many top NBA players, such as Ja Morant, who has just been named an NBA All-Star 2022 Game starter, Jarret Allen and Serge Ibaka, among others, and has managed NBA Hall of Fame players such as Ray Allen, Grant Hill and Tim Duncan. It currently represents over 400 players who are performing brilliantly not only in the NBA but also in many elite clubs in Europe – including Real Madrid's Edy Tavares and FC Barcelona's Kyle Kuric.

As the Japan Professional Basketball League (B. League) has significantly developed and increased its athletic competitiveness in recent years, Synergy Entertainment has acquired the exclusive right of representation to place You First's superb basketball players and coaches around the world, including the U.S., to teams in the B. League.
Furthermore, in recent years, Japanese players such as Rui Hachimura and Yuta Watanabe have started showing signs of success in the NBA. With this trend of uprising Japanese players, we plan to provide management and consulting services to the promising Japanese players who can be projected to play in the NBA in the future in cooperation with You First.
Under this collaboration, both parties are committed to contribute to the development of the basketball industry, fostering and strengthening the sports culture and expanding its business in the future.
■ About Synergy Entertainment Inc.
Kenjiro Iwano, the president and a certified agent of the International Basketball Federation (FIBA), has concluded more than 150 contracts for professional players and coaches in Japan for 10 years.
We provide a wide variety of management services ranging from smooth contractual negotiation to consultation and advices for supporting careers of clients.
Currently, we manage 34 clients in total consisting of 22 Japanese players, 3 foreign players, 2 naturalized players, 1 player for allocation to Asia and 6 coaches, striving to support the clients as one of the leading agents in the Japanese market.
Website: https://synergyentertainment.net/


■ About You First
You First is a global talent management, brand services and content marketing holding group of agencies in the Sports and Entertainment industries.  Founded in 2002, it operates in 14 countries through 21 offices, leveraging a powerful combination of global reach and solid knowledge of each local market. More than a thousand talents in Sports and Entertainment trust You First.  The agency manages the careers of more than 400 basketball players, 300 football players, 70 esports talents, and up to 100 talents in media.  These includeNBA and European League players such as Ja Morant, Serge Ibaka and  Walter Tavares amongst others; football players such as Gerard Moreno, Alexia Putellas and Fabián Ruiz; athletes from other disciplines such as Ona Carbonell and Damián Quintero; esports talents, including ElMiilloR and Kapo013 and other lifestyle talents and content creators from the entertainment industry.   
You First also supports brands on an end-to-end integrated brand services and innovative solutions in digital assets, consulting, sponsorship, creativity, events, content production, and influencer marketing to more than 160 brands worldwide.  You First is formed by professionals with a deep team spirit, committed to conquering daily challenges, and loyal to their clients' interests. Always by their side.  Always on their side.
Website: https://youfirstsports.com/


■ About Tandem Sports + Entertainment
Tandem is a leading full-service athlete and entertainment representation agency.  The agency was honored on Forbe's list of the World's Most Valuable Sport Agencies and has been honored by the Washington Business Journal as one of the area's "Best Places to Work."  Tandem's roster of clients includes Ja Morant, Tim Duncan, Grant Hill, Ray Allen, Justin Jackson, Jarret Allen, John Henson, Thaddeus Young, Marvin Williams, Gerald Henderson, Luke Kornet, Raymond Felton, Dominique Wilkins,  Alana Beard, and Tamika Catchings.  Marketing and public relations clients include World Series champion pitcher Chris Young and first baseman Mike Ford.  Tandem also provides communications services for authors including Andrea Chamblee (the Capital of Basketball) and sports documentaries including "A most Beautiful Thing."
Website: https://tandemse.com/


■ Company profile of Synergy Entertainment Inc.
Company name:

Synergy Entertainment Inc.

Head Office:

3-20-1 MeeToco N1-E, Gakuennomori, Tsukuba City, Ibaraki Prefecture, Japan
President: Kenjiro Iwano

Business Details:

1.  Representation of players and coaches
2.  Online training business and other business

URL: